World Cup 2015: M. S Dhoni – The Leader Extraordinaire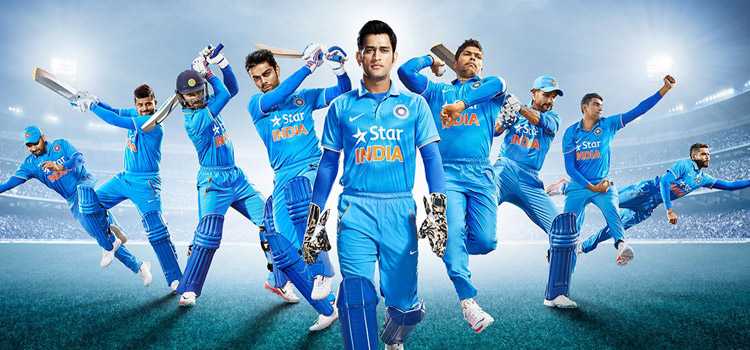 The role of leader in all sports is critical, but unlike other sports specifically team sports, the role of leader in cricket is just not being a role model but a person who can motivate the team to perform beyond themselves in a match. And now coming to Cricket World Cup, there is no grander stage for a leader to prove his mettle and help his team win the accolades.
The tournament game structure is such that it allows a captain to formulate best strategies to win the matches. He can fiddle with different combinations and prepare the team for each match. Here an inspirational captain can work to take his team to great heights.
Now let us come to M. S. Dhoni – the leader extraordinaire. In the history of Indian Cricket games, we have seen many captions that under pressure are ready to duck behind their teams in the time of pressure but if we come to Dhoni, he is one guy who takes his whole team under his umbrella when they are under pressure. This guy doesn't even know what fear is…..a totally fearless leader!!
It's not a wonder that Dhoni is considered as one of the greatest captains the cricket has ever seen. Dhoni can be a role model for all those leaders who can't manage nerve-racking work environments. He can give them lessons in management of stress and maintaining calm under pressure. He can completely isolate himself from his surroundings and totally focus on the job. His three wins against Pakistan, South Africa and UAE in ICC Cricket World Cup 2015 is a case in point.
What makes Dhoni an unusual leader? What is so different about him? What makes him a great captain?? Let's discuss it.
Dhoni always takes moral responsibility for his team defeats and is the first person to give credit to team members in victory. He never abuses his bowlers if they are not bowling well. When his team is playing well, he never bat up his order even when he is in-form but if the team is under crushing pressure, he will do that even if he is out-of form. He keeps his calm in controversies and let his willow do the talking.
So, it does not matter that critics smash him for being silent and defensive when he should speak up, but this person is one cricketer the cricket fans the world over would never ever see again.
You can see our e-book of teamwork skills and take maximum out of it – Teamwork Skills.