Be the Voice; Start leading today!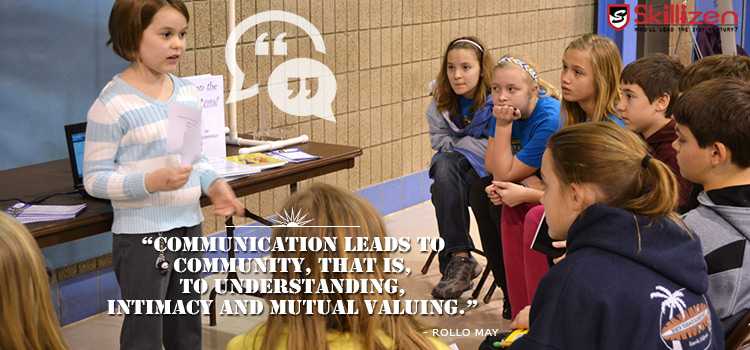 Ever wondered how the biggies in technology made it a dream come true? Steve Jobs said, "Innovation distinguishes between a leader and a follower". That means, innovation makes the ultimate difference. I remember reading an interview of V graders. When interviewer quoted the above mentioned quote, they enquired, "what do we innovate?"
That's the point. Creative thinking comes into play here. With the growing need to prove ourselves economically sound in the 21st century, we need to smartly think 'what to innovate' and 'how to make a difference?' Interestingly, it isn't that difficult. Faculties from Harvard believe that a child can adapt and relate to cognitive skill based learning until he reaches teenage. That pretty much covers the whole preparation time of his career graph and what's more rewarding is that he would be able to apply these skills all through his life!
1000s of applications get rejected due to the fact that employers can't pick leaders from the CVs of potential candidates. Hundreds of schools fail to recognise what a child needs and run a basic educational program which costs a fortune for parents. Unemployment rates are not decreasing, government cannot help beyond a given limit to raise the worth of its citizens. Now what? What do you think is missing?
It is just two words – Life Skills. All essential skills which an individual needs to lead his life successfully are called as life skills. Life skills have a wide range of conflict management, team work, financial literacy, entrepreneurship, self-management, decision making, leadership, networking, social media to scribble a few.
It's imperative that these skills be integrated into the regular curriculum of your child. Every parent looks for an opportunity to feel that his child is grateful toward him. Now is the time to seed that good deed of yours which can change your child's life for the better. No more grumbling about home-works, no worried looks over poor marks, just a brand new outlook on life.
Innovation has led humans to reach to a point that they have not only researched about life skills but also implemented them into the school curriculums of certain developed countries. Hundreds of children are grateful to their teachers and parents. 79% teachers believe that life skills are easy to teach and are a 'must' for all kids. This makes the need to integrate life skills even more essential than before. Let yourself be the live model of a leader to your children and guide them through life skills training.
For more information on Life Skills Curriculum enroll @ skillizen.com