Sharpen Your Life Skills, Enroll for a 'International Skills Olympiad' Today!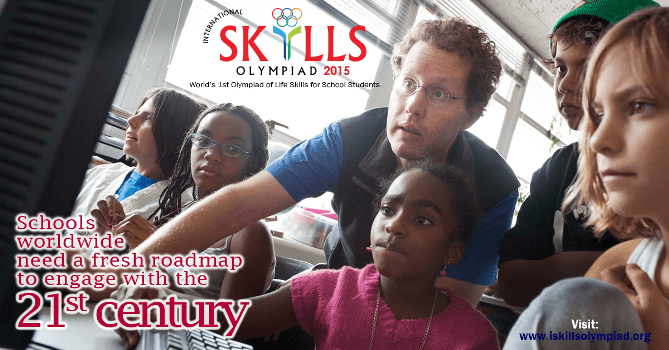 International Skills Olympiad aims to eradicate the mind-set of 'I can't' to 'I can' in students between the school grades IV to XII. This unique test which is an initiation by Skillizen Learning Solutions will have a greater impact on the future of most young children. School curriculum of the 16th century are not equipped to fight unemployment and poor life skills in students today. Around a million engineers pass out every year in developing country, but do you know how many of them get the jobs? Not many.
Research conceived in Harvard states that the most important phase of brain hardwiring is between 6-16 years, i.e. when the students are in class between IV and XII. At this juncture, a child can learn life skills and implement them throughout his life. So, what are life skills?
Life skills are priceless skills like decision making, entrepreneurship, self-management, global citizenship, financial literacy, effective communication and much more that can empower a child for a great future. No more will you risk his future just like 100 million others who hung their degrees on walls and sit on the couch thinking, one day they can! Truth is, we need to decide that 'today' is the day or else it's too late.
Consumer price hikes and competitions show us how much we need to pace ourselves in this 21st century. It's definitely the time to 'stand out' not stand in the line!
Skillizen, an educational organisation will be conducting an a test called 'International Skills Olympiad' on 17th December 2015, for students between IV to XII standard. This test would be consisting of a question bank; all the questions will be based on practical real life scenarios.
Why wait for another 10 years to see your child satisfied in his chosen career? Make a difference in his life by teaching him life skill sets. To enroll for the International Skills Olympiad log in @ iskillsolympiad.org and to know more about Skillizen and its unique pedagogy, log on to www.skillizen.com today!