Leadership skills grab all trophies, any doubt? Try Life Skills!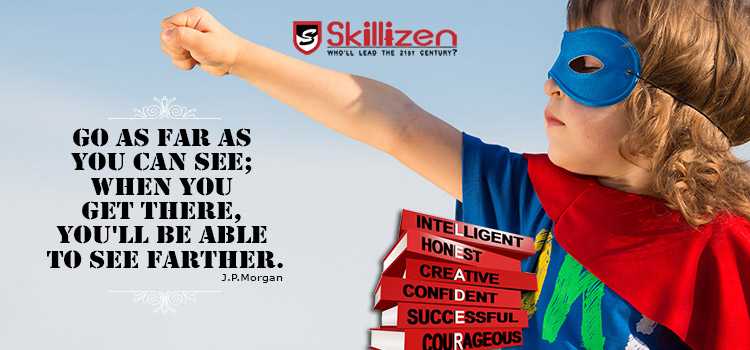 What is definition of "leadership"?
"Leadership is the art of leading others to deliberately create a result that wouldn't have happened otherwise."
It's not just the creation of results that makes good leadership. Good leaders are able to deliberately create challenging results by enlisting the help of others.
"Leadership is the capacity to translate vision into reality." – Warren Bennis
"If your actions inspire others to dream more, learn more, do more and become more, you are a leader." – John Quincy Adams
We narrate a good story for children and find something interesting —
Ron was sitting in a classroom and reading a book. Often he had been a victim of bullying by a group of classmates. Since he was shy-and-introvert kind, he didn't respond but felt bad day after day. This group used to insult him for smallest things he did. Sometimes they used to make fun of very trivial things.
One day, Ron found a book called 'Leadership' in the library. He read the first three pages of the book. This led him to read more. Ultimately he finished all 200 pages of the book. The contents of the book were simple and precise. Exactly for V graders and Ron could relate to his depression due to bullying. He found a quote which is written above 'If your actions inspire others to dream more, learn more, do more and become more, you are a leader'. This quote touched his heart. He thought to change his situation and grab the opportunity to become a leader. No coaxing or cajoling required, he was on his own. Next day, he woke up early in the morning and read the newspaper.
Bell rang for a period break in school. The bullies came again to make fun of him. This time he looked at their leader straight through and said, "It seems I amuse you guys every day, so tell me one thing, how do you play basketball with your eyes closed, or let me put it this way, how do you think you can win school tournament by doing something different?"
The boy replied, "I don't think we need to close our eyes while playing a game!"
Ron smirked, "Then, I think you guys don't have the talent to do something different."
The other boy became furious and started abusing Ron.
Ron smiled gently and said "I have a proposal. If you all forget about personal differences and think of this class as a team which is going to represent our school on a national level, then you will find the strength to play as a team and win as well, provided that I become your Leader and you behave!"
The other boy was taken aback. He immediately felt ashamed and started telling his friends to join Ron as a team. Then what happened?
Well, if people forget about their self-interests and join for a cause as a team then it is very easy to win. Ron applied this 'think different' tactics on them and made them practice with their eyes closed. This impressed the judges in the final sports tournament as 1st time in the World, a team played with their eyes closed. Almost a blind team!
They won the cup and everybody cheered. Ron became a Hero.
Do you think your child can become a leader and break all odds? Do you think he can lead a team anywhere and at any situation? If you have even a little doubt, you should enroll him for leadership skills. Most of the books talk about leadership but the language and concepts make it tough for kids to read.
Choosing a book or curriculum providing the essential skills like leadership is imperative in this 21st century for your child. This story is based on 1 chance out of 100 which might inspire a child by reading a normal book of leadership. What he needs is a detailed course of leadership which not only talks about leaders and their roles but also shows the ways to apply this skill in real life. Grabbing trophies will no more stay as a dream but a daily occurrence if this skill set is applied properly.
More explore about leadership in young mind.