Entrepreneurship – A skill for life!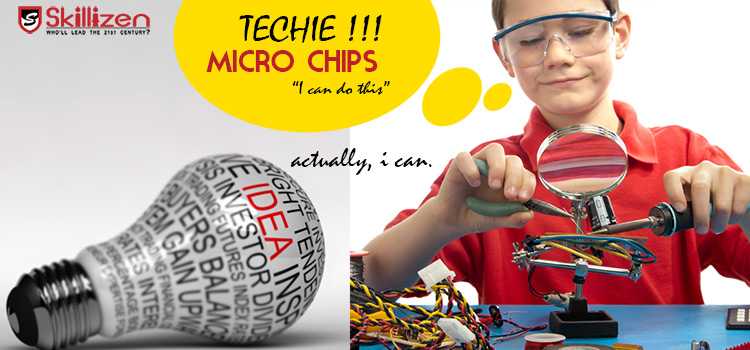 Entrepreneurship provides the key life skills that people of every age will need to be successful in our ever-changing world. The question is how many MBA graduates term themselves as 'achievers' in life? What is the definition of achievement for them?
"Entrepreneurs are simply those who understand that there is little difference between obstacle and opportunity and are able to turn both to their advantage.". Victor Kiam
While young children may not be able to grasp the in-depth details of every aspect of business that we as adult entrepreneurs are are performing in day-to-day operations and administration, children are a lot smarter and intuitive than we often given them credit for. The life skills and character traits kids can learn as little entrepreneurs will help them thrive their entire lives.
So if you are a parent and you want to start teaching your kids the valuable lessons of entrepreneurship, don't wait! Try skillizen transforming education of entrepreneurship.
Entrepreneurship is a life skill that teaches a child the very basic of creative thinking and problem solving skills that can let him think about a career graph. This graph outlines all the skilled activities he undertakes in life. No skill means a longer time consumed and unsuccessful rates will go higher every year. This is what is happening now. People go through regular curriculum in schools or management institutes spending millions and get back only a certificate to hang on the wall.
Unemployment rates in the developed countries are less. Why? Entrepreneurship and much needed life skills like leadership, teamwork, smart consumer literacy and many more are being introduced there. That is why. Don't let this happen to your child. Be well-informed about the benefits of choosing life skills for your child today.
A famous poet in India said "tomorrow's work….. do today and today's work……do now". It will be too late if we wait until our kids reach their teenage to make a difference in their life. Research conceived at Harvard states that a child is more apt to learn life skills by teenage and apply them all through their life.
It's time to ask ourselves, do we care? Find out if your child is happy with the existing school curriculum. Does he want to become a businessman all by himself, instead of being a teacher, engineer or doctor? The good part is, life skills help students in all fields. It is not score based but learning based. The focus lies on cognitive as well as practical skill development of the child.
Skillizen learning solutions have come up with an excellent life skill curriculum which focuses on child development during their most essential ages. Skillizen has changed the way parents and teachers normally think of curriculums. The existing curriculums are not bringing out latent qualities hidden in children. No school provides an extra session on entrepreneurship or creative thinking, smart consumer literacy, economic common sense. Skillizen has come up with curriculum which is user friendly and child learning based, easy to grasp and which has a vast range of use practically all life.