Wondering how to guarantee success for your child? Try Life skills!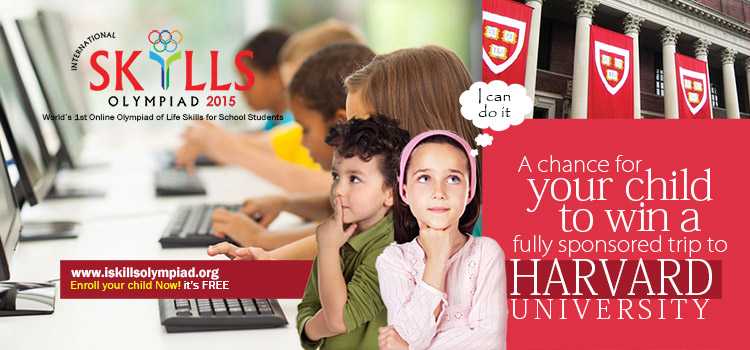 "Success comes in cans; failure in cant's" – Wilfred Peterson
Many articles are written on parent-child counselling which states that many parent-child relationships has a rift which explains the growing need of effective communication.
There are common complaints like 'my child does not have time other than surfing or talking on the phone' or 'he doesn't listen to me'. Why would this happen?
It is because of our failure to recognise their emotional needs. They are provided with good education, clothes, accessories, gadgets but not a holistic curriculum which should be totally different from the one they are already following since many years. The curriculum which our government follows is from 16th century and unfortunately there is no child counselling part in it. Many teachers were interviewed by psychologists who said that they have no interest in devoting their time to address the needs of children. Some of them even said they are not paid for all that work so it's not necessary for them to initiate any change by regulating behavioural studies of their students!
On the contrary, it doesn't mean that teachers do not shape up a child's character. What most importantly a child needs is not a basic curriculum of common subjects But also, he needs to be well informed of what's happening in the world, to communicate in an assertive manner, so that he can put his opinion out in the open without being shy or feeling hurt.
Remember a time when you couldn't understand why he kept quiet when you asked for an explanation? The underlying cause of this silence might below confidence. Just by saying 'you're doing great', the spirit wouldn't be uplifted. All he needs is an affirmation through daily conversations and adding to that, a great skill set.
Life skills provide the power tool of effective communication which he can learn online. Effective communication is a skill which will help him to communicate with parents, teachers, friends and others easily. He would know the value of 'listening'. Hence, parents will have lesser complains on 'no active listening'.
Experience a wonderful chance of being his guide to success by introducing life skills in his life. Show him that he 'can'. Teachers are not needed. Even parents do not need to be highly qualified to enhance their children's learning engagements in these skill sets.
Did I say skill set?
You are right; there are many life skills that can guarantee success in his life.