Why do we need a change in our school curriculums?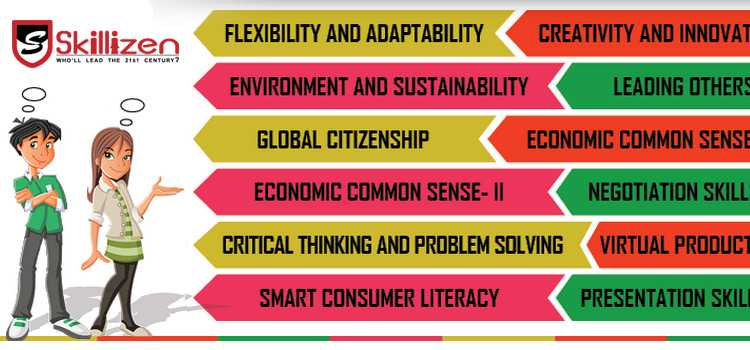 The old pedagogy of 16th century has failed to fight unemployment and other problems of the youth today. Most developed countries are integrating new life skill sets into existing curriculum of schools.We might say our kids are well equipped to achieve good results in their academic subjects but can we guarantee whether they are really learning 'self-management' or not? Do they have the ability to take right decisions in an adverse situation?
Do you think they learn behavioural patterns from schools? If your answer is yes, then they wouldn't have been reading news about communal disruptions every now and then. A lot of people lack the skill of global citizenship which can help them individually to broaden their views towards the World.
Life skills enhance a child's behaviour and social growth. Mainly, it enables the child to translate his knowledge and skills into action. Making ethical and constructive choices would be a mantra for him to follow his whole life. That would give him the power to manage himself and a team in a much effective manner.
Considering the other part, substance abuse and bullying will be lowered considerably in children if parents initiate learning of ethical values and life skills to their kids.
Maximum number of educators agrees to the fact that life skills should be taught right from preschool. They believe that life skills are easy to instil in pre and elementary schools. So what is preventing us?
Parents and teachers need to idealise and replace old curriculum with new curriculum which has new skill sets in it. Children need self-awareness, relationship skills (critical and creative thinking), entrepreneurial skills and teamwork in order to deal with different types of adverse situations in life. The best part about life skill curriculum is that it provides a complete solution to deal with any issues that may arise in their life.
Many schools have already started including skill sets which replace the old one. Interesting online videos teach them life skills along with classroom interactions that add a great value to their overall learning. Just by studying basic subjects, a person does not get hired but through skills for example, negotiation, he might convince his boss that he is absolutely suitable for the desired role that the company is offering. Skills like teamwork, leadership, financial literacy and many more will not only make him the best employee but also make him successful in every sphere of life.