Life skills that children must learn to succeed in 21st century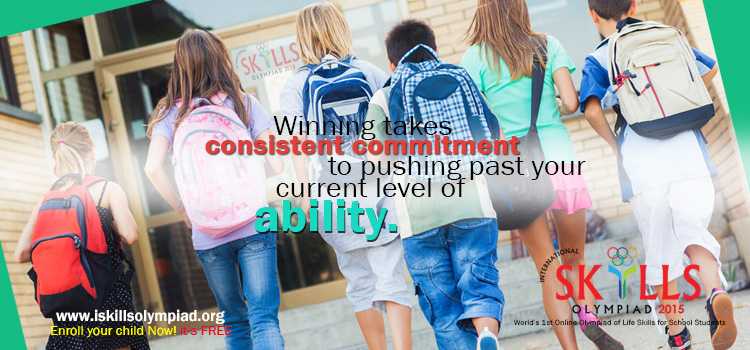 In the 21st century, how can we be sure that school education is enough to prepare our children for future when we know how competitive the World has become? With the advent of new technology, we see a growing need to pace ourselves much faster towards our goals. This makes it necessary to tap into shortcuts and touch screens which provide information in the fastest and most reliable way possible.
Ten years back the World couldn't think of WhatsApp, Hike, and Facebook. Nowadays we live through these and are a part of our daily life. But coming back to School education, it is really outdated if we say that schools can groom our children and make up for what we get in learning something extra.
What do I mean by learning something extra?
By this, I mean Life Skills! It's time to think how a child can get ahead of the crowd with a power boost! simply drinking health drinks aren't enough. This power boost is vital for his whole life. What if he faces a situation in which he has to take decision all by himself and nobody else can help? Are you confident enough to say that he is confident enough to take decisions on his own?
Ideally, Parents or guardians are the first ones who show them the right path. However, in life many a times we cannot get help from parents to show the right path to us due to some or the other reason. What do we do then? We sort it out ourselves.
Exactly, that's what Life skills do! It gives a power boost to your child so that he/ she can become self sufficient.
Life skills are all those necessary human skills which are not taught in most public institutes but are needed to tackle day to day problems. A simple basic education itself cannot help a child to get ahead of the crowd. Instead, something extra has to be fed to his mind so that he is able to solve any problem. This will not only help him to win competitions, but earn him the name he would always aspire to acquire.
To lead a successful life, learners must engage in developing skills which have a variety of real life uses. Learning through games and videos is the fastest and most convenient strategy which brings out the learner's best capability as they get scored while learning new practical skills. Furthermore, we find research (Learning innovation and the definition of insanity book) talking about games and other video learning to be more effective than traditional classroom learning.
What are you waiting for? Hurry Up & Enroll FREE for Online Life Skills Olympiad @ iskillsolympiad.org