How Ethics can Teach The Art of Decision Making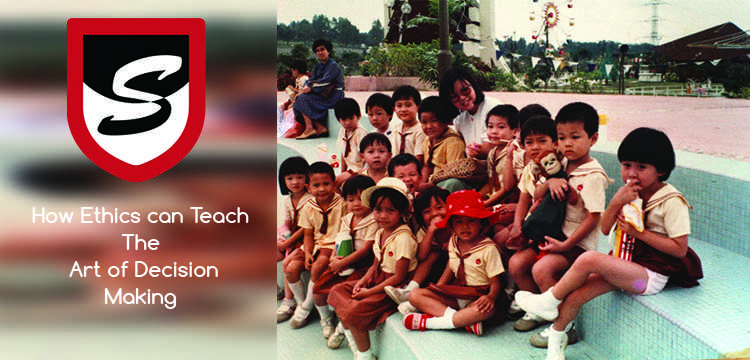 A classmate of your kid tells him/her that they lied to their parents. They requested your child not to reveal this to anyone. Taking the most correct decision in such situation for your kids is a tedious task. Should your kid go and tell their mate's parents that their kid lied? Or like a treasurer keep the secret within? You as a parent should arm them with the right ethics and art of decision making that will help them to take the most apt decision in such situation. How to do that? Well read more to know more!
Follow these seven easy rules of decision making namely:
1. Conscience
2. Character
3. Competence
4. Consequences
5. Choices
6. Compassion
7. Courage
One should also teach them the governing rules essential for following these 7 rules. This includes autonomy, beneficence, justice and sanctity of life. You kids need proper guidance while adopting them these virtues of decision making. Ask them to be good and polite. Even if someone is rude or arrogant they should still behold the un-vanishing smile. This will never let them lose their conscience.
Once they start making a good judgment about right decision and sensing the art of right decision making, make them realize that tougher decisions in life could be made easier with right mindset. Most of the times kids make it tough to decide what is correct for them and hesitate in making the right decision. Make sure that you help them get rid-off their hesitation.
Take your kid to moral grounds. This will develop the feelings of respect, love and care among each other. As an impact, they will count all the necessary parameters before making a final decision.
Decision making is not tough. For a kid make them realize that they are permitted to make mistakes. Mistakes make them learn and achieve perfection. After all no human being is born perfect, one's deeds and actions lay a path to success.
Do you have any suggestions? Please comment below and we will cover them if we find your opinion considerable.