5 Awesome Ways to Make Your Kid Smarter This Summer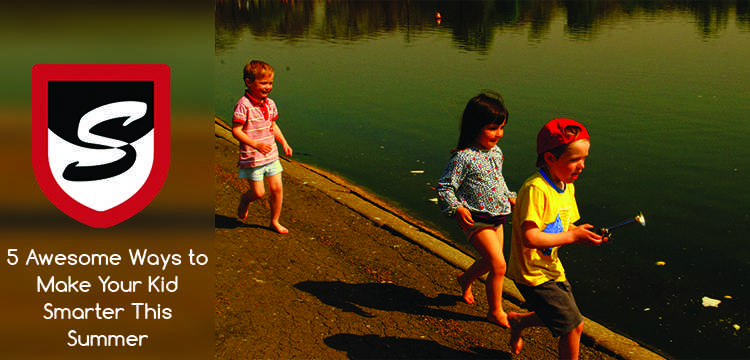 It is summer hitting up your door. You must be planning out the vacation spot you would love to spend with your family. Keeping your kid busy and learn this summer is something that is knocking your head every day.
If such is the scenario then we will make it easier for you. Discover the hidden side of your kid summer as you see them sprouting the qualities of leadership, motivation and entrepreneurship. How to proceed in this direction? We will tell you!
1. Books are Your Best Friends
Make your kid read books that will arouse the feelings of leadership. Make them feel how it is important to lead the society in future. They aren't going to learn on their own. Make they understand that changing the world is not a day's task.
2. Explore the World
The world is enough to give examples on anything. By anything I literally mean ANYTHING. Pick examples from the nature, stories from prehistoric times and other moral based education so that they understand the real meaning of things, after all kids need a proof for almost everything that you teach them.
3. Take a Step in Past
Your personal experience is the best a kid can learn from. Humans are designed to commit mistakes. But intelligent people learn from those mistakes. While smart parents act smart and share their life experiences with their kids. Be on smarter side and teach them lessons of life.
4. Games and Sports
It is important to have a sportsman spirit. It is an equally important quality that a kid should inculcate while taking up the leadership and other valuable qualities. Take part in all the activities and see them win over you.
5. Rewards are Necessary
We love freebies and rewards. So does our kids. To make the activity more interesting, reward them with some treat every time they learn something new. A chocolate or a cool banana shake can be a day's delight.
So now you have little knowledge about how to make the best out of your kids in this summer. So plan up your summer vacation and give them the best messages of life.
Loved our article? Share it with your friends. Give us a high five on social media.
Photo credit: eleannab / Foter / CC BY-NC-SA